You know the meme that goes 'if
 cauliflower can be pizza
, you can be anything'? Well, lemme tell you this: 
cauliflower
 is literally *the* best vegetable because it can actually be anything you want it to be – including your coffee.
Yep, cauliflower latte now exists – and holy-mother-fruit-and-veg does it look like a creamy cup of utter goodness.
At this year's Hort Connections conference in Melbourne, the fruit and veg industry revealed the revolutionary drink as a "creamier" adaption to last year's broccoli coffee.
"Broccoli latte was a great story, a bit of a novelty to create awareness on what is possible," Fresh Select CEO and farmer, John Said, explained to ABC Rural.
"Our thinking was that cauliflower is a bit more creamier and its colour is similar to milk, and it wouldn't look like a green coffee."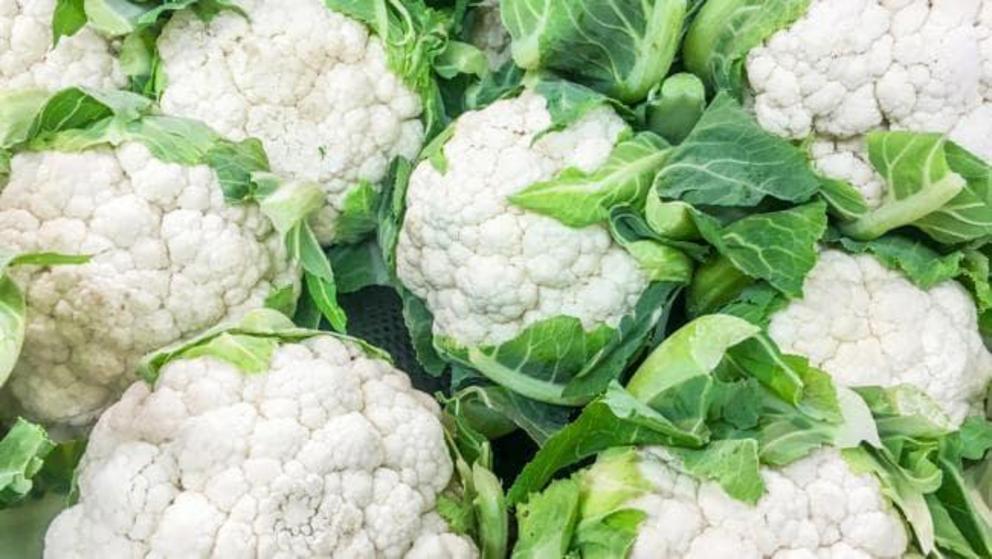 Cauliflower is low in calories, fat and carbs.
Okay, okay, before you start rolling your eyes and sending me hate mail, just hear me out.
A CSIRO and Horticulture Innovation report last year found 51 per cent of adults were not eating enough fruit, while two out of three were not eating enough veggies.
Furthermore, cauliflower is known to be of the most nutritionally packed vegetables with very little calories or carbs.
According to Healthline, 1 cup, or 128g, of raw cauliflower contains 25 calories, 77 per cent of the recommended daily intake (RDI) if vitamin C, 20 per cent of the RDI of Vitamin K, 11 per cent of the RDI of Vitamin B6 and 14 per cent of the RDI of Folate.
It's also incredibly high in fibre (so expect reg bathroom runs), offers a great source of antioxidants and because 92 per cent of its weight is made up of water, it's especially excellent if weight loss was (and still is) on your New Year's Reso list.
On top of its health benefits, Mr Said believed switching to vegetable powdered coffee will also play a major role in food waste on farms – so it's really a win-win situation here.
And tbh, this ain't even some nek level Millennial trend. At the Horticulture Innovation exhibit where the cauliflower latte was served, the baristas weren't able to keep up with demand and even ran out of cauliflower powder, "which is pretty good feedback" from the entire public, according to Mr Said.
So, if you:
Are addicted to coffee;
Love creamy drinks, but hello, calories!;
Like to idea of a plant-based diet but don't know where to start (and also giving up dairy sounds like too big of a commitment);
Struggle to get your daily five serves of veg in; and
Want to lose some weight without starving yourself or going down the keto road…
Then you, my friend, need to ditch the almond/soy/macadamia/coconut milk and get on the cauliflower latte trend. Convinced? Me thinks so.
By Juna Xu
(Source: bodyandsoul.com.au; June 30, 2019; https://tinyurl.com/y58qvc7w)